THE BODY, MIND AND SPIRIT JOURNAL
NAMAH is a pioneer,
peer-reviewed, body, mind and spirit journal
with an integral vision looking at the influence of the spirit or soul in psychology and health.
Mental health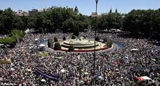 Haven't I told you why bad thoughts come?... For as many reasons as there are bad thoughts! Each one comes for its own special reason: it may be through affinity, it may be just to tease you, it may be because you call them, it may be because you expose yourself to attacks, it may be all this at once and many more things besides. Read more...
---
Integral Health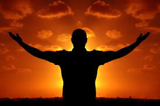 It is difficult to conceive the connotation of 'divine life'. Ordinarily it would signify a life steeped in spirituality or religionism with a certain aloofness from materialistic pursuits. Read more...
---
Medical research

Until recently, comatose patients who did not regain awareness in a few weeks would be written off as hopeless, but advances in neuro-imaging technologies have revealed that comatose patients continue to display a degree of mental awareness. Scientists have found that disorders of consciousness are not an on-off phenomenon but span a continuum. These results validate remarks made by Sri Aurobindo and the Mother several decades ago. That is the subject of the first section below. The second section discusses the surprising learning abilities exhibited by sleeping newborn babies. Read more...
---
Medicinal plants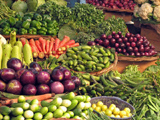 What we eat is what our bodies become. It is interesting how the principles of treatment of humans are also applicable for plants. Alternative therapies for plants are now coming to the fore. This article explores such a bold experiment in health care at the roots... Read more...
---
Notes on counselling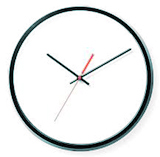 In the presence of depression or under the influence of delusional thinking, decisions about major life events can be wrongly conceived and timed and prove counter-productive. In aspirants in quest for a higher life, sudden decisions to change external circumstances might not be useful too. A disciplining of the vital and emotional repertoire is needed so that one can remain detached and not compete with time, enabling one to take intuitively correct decisions. Read more...