THE BODY, MIND AND SPIRIT JOURNAL
NAMAH is a pioneer,
peer-reviewed, body, mind and spirit journal
with an integral vision looking at the influence of the spirit or soul in psychology and health.
Insight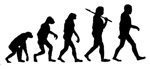 The human race has come a long way in attaining its present state of evolution. From a single cell amoeba to the complex mechanism of our present-day physical bodies, one can look back at the journey so far with some reverence and pride.
But what does the future portend? What would be the salient features of the next level of our species? This article is an attempt at answering this query through the haze of our present-day myopic vision and limited capabilities.
Read more...
---
Perspective

Modern medical management of cancer does not ensure a prolonged disease-free period after using conventional therapy without using strong anti-cancer medication in many cases. However, it has been proved that a miasmatic approach in homoeopathy has prevented cancer for a long time from 'killing its host'. This approach does not treat the disease but the patient as an individual having a disease condition and on how he/she reacts to the disease physically, mentally and spiritually. Read more...
---
Medical Research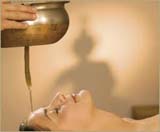 Nobody except one with a completely closed mind can deny that there is a wealth of knowledge available in ancient sciences like the Āyurveda. Contrary to our conventional way of looking at the advances of civilisation, it is quite possible that what we are witnessing today is a recovery after a fall from an advanced state of achievement in various forms of sciences and arts. Nevertheless these sciences have to be not only recovered but rediscovered using the methods of modern science since each age has its own dharma. This article throws light on some such aspects of research in Āyurvedic sciences. Read more...
---
Case study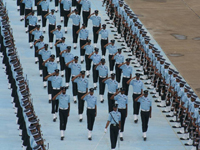 S., a young professional with a chronic non-healing stress fracture, arrives in a state of frustration and hopelessness. What follows is an amazing journey of self-healing and self-discovery, of doubts and frustrations, culminating in a whole new perspective towards body and life. Read more...
---
Notes on counselling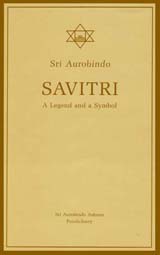 A deviation from the ideals of one's life can be very distressing. A search for its cause by probing repressed materials is incomplete as the whole story of life is not scripted in the Freudian unconscious and even extends to the cosmic consciousness. Sri Aurobindo's epic Savitri offers valuable insights to tide the crisis. An identification with the 'unborn spirit' can bring one in touch with the consciousness of eternity that surpasses karma. Besides, the human being is a delegate of eternity and is thus accompanied, even in deviation, by the 'Self of eternal light' which can always illumine and uplift. Read more...