THE BODY, MIND AND SPIRIT JOURNAL
NAMAH is a pioneer,
peer-reviewed, body, mind and spirit journal
with an integral vision looking at the influence of the spirit or soul in psychology and health.
Āyurveda

Chronic kidney disease (CKD) is a threat to global health in general and for developing countries in particular, because therapy is expensive and life-long. Globally, CKD is the 12th highest cause of death and the 17th highest cause of disability respectively (1). Incidence of CKD has doubled in the last 15 years worldwide (2). Chronic kidney disease (CKD), also known as chronic renal disease (CRD), is a progressive loss in renal function taking place over a period of months or years. The diagnosis of CKD population at early stages 1 & 2, when much more can be offered to slow down its progression, is difficult and most patients are diagnosed at stage 5 when modern science offers dialysis or renal replacement. Read more...
---
Evolution
Evolution has its own hazards. When the moment of the great leap appears, Nature undoes the past limits temporarily to help the species to escape from its confines. But this may also mean that the safety lines are no longer there and there is a risk for retrogression. It is a difficult and narrow passage through which Nature must negotiate. Human beings may have attempted this leap a number of times before and documented its dangers as a lesson for the future. This part explores the main danger, especially the confusion that may arise between outer technological evolution and inner spiritual and psychological evolution. Read more...
---
Music therapy

Music — as used in the Bonny Method of Guided Imagery and Music — has the power to stimulate and evoke transpersonal experiences. The transpersonal experience has a value in itself. It also influences the whole psychotherapeutic process of transformation, leading to healing, spiritual and psychological development, and further integration. In this article, the author also presents research describing the specific nature of these experiences. Read more...
---
The soul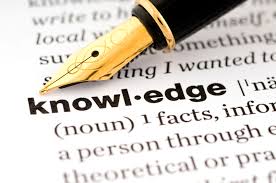 110 — To see the composition of the sun or the lines of Mars is doubtless a great achievement; but when thou hast the instrument that can show thee a man's soul as thou seest a picture, then thou wilt smile at the wonders of physical Science as the playthings of babies. Read more...
---
Integral Health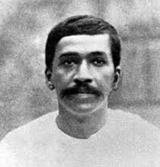 In Chapter V of The Life Divine, Sri Aurobindo uses the term 'Integral Manifestation' in a technical sense. In experiential spirituality, Reality is conceived to be one, whether manifest or unmanifest, and in the various forms and processes of manifestation. Read more...