THE BODY, MIND AND SPIRIT JOURNAL
NAMAH is a pioneer,
peer-reviewed, indexed body, mind and spirit journal
with an integral vision looking at the influence of the spirit or soul in psychology and health.
The healer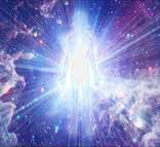 The author writes about her journey to the consciousness in the soul and the different aspects of healing that have accompanied it. Her path has taken her from the common form of homoeopathy to finding the essence contained in the remedies themselves. From these findings and the opening of her consciousness, hands-on healing guided by the Divine followed. This was later joined by the power of healing through words and photos. Recently she has arrived at the healing form of Light-Points. Ultimately though, the author concludes that everything resides in the Divine and no method or means is better or worse than any other. Read more...
---
Consciousness and health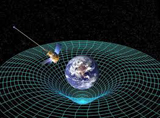 The state of being present is examined and traced back to personal experience. The author feels that it holds immense implications for man's health and well-being. He looks at the psychological, physical and spiritual aspects when considering this poise. He concludes that an integral approach is needed if this goal is to be achieved. Read more...
---
Mental health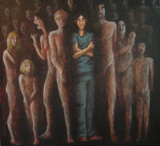 A special problem is faced in the West, whereby people who have anomalous experiences were often assumed to have a mental health condition. However, survivors (of the mental health system) are rising up, claiming they want a more spiritual interpretation of their experiences. In the field of mental health in particular, problems result from an adherence to a dominant Western knowledge base, and its assumed 'truth' over cultural wisdoms. This article discusses the popular demand for a new paradigm for interpreting human experience. It explores cultural truths and presents examples of the urgent call for change in healthcare. Read more...
---
Transformation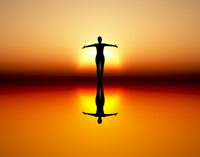 "As plant-life contains in itself the obscure possibility of the conscious animal, as the animal-mind is astir with the movements of feeling and perception and the rudiments of conception that are the first ground for man the thinker, so man the mental being is sublimated by the endeavour of the evolutionary Energy to develop out of him the spiritual man, the fully conscious being, man exceeding his first material self and discoverer of his true self and highest nature. Read more...
---
Integral Health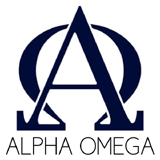 Omega, the last letter of the Greek alphabet is also fashionably used to denote the culmination or crowning moment of a movement. Teilhard de Chardin used the term Omega Point as the goal or end result of his evolutionary cosmology. Teilhard's description of the Omega Point makes it a transcendent principle for it is outside the framework where the universe arises. Read more...