THE BODY, MIND AND SPIRIT JOURNAL
NAMAH is a pioneer,
peer-reviewed, body, mind and spirit journal
with an integral vision looking at the influence of the spirit or soul in psychology and health.
Medicinal plants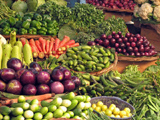 What we eat is what our bodies become. It is interesting how the principles of treatment of humans are also applicable for plants. Alternative therapies for plants are now coming to the fore. This article explores such a bold experiment in health care at the roots... Read more...
---
Notes on counselling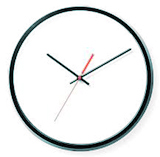 In the presence of depression or under the influence of delusional thinking, decisions about major life events can be wrongly conceived and timed and prove counter-productive. In aspirants in quest for a higher life, sudden decisions to change external circumstances might not be useful too. A disciplining of the vital and emotional repertoire is needed so that one can remain detached and not compete with time, enabling one to take intuitively correct decisions. Read more...
---
Death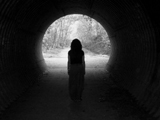 Death is a double-faced mystery. On the one side, it is a disintegration of all that we believe ourselves to be and would like to hold on to forever if possible. On the other hand, it carries within it the seeds of a new life, a faint glimmer of a new beginning. While facing death it is necessary that we free ourselves from the past consciously. At the same time we can consciously prepare ourselves for the future. Instead of dying with fright and anxiety, we can turn this moment of mystery into a moment of great inner discovery. Read more...
---
Homoeopathy

It is a popular belief that homoeopathy treats only chronic, non-serious problems like an itch or a wart. These cases reveal that, if based on a homoeopathic principle, homoeopathic remedies provide quick and effective relief. Read more...
---
Case studies

An illness of the body is always the outer expression and translation of a disorder, a disharmony in the inner being; unless this inner disorder is healed, the outer cure cannot be total and permanent. Read more...