THE BODY, MIND AND SPIRIT JOURNAL
NAMAH is a pioneer,
peer-reviewed, internationally indexed body, mind and spirit journal
with an integral vision looking at the influence of the spirit or soul in psychology and health.
Medicinal plants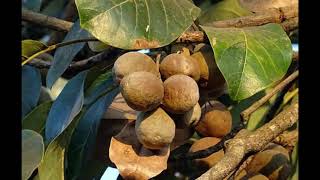 Harītakī has been one of the most common herbs used in Āyurvedic medicine from ancient times. It has a broad spectrum of action and is available in all traditional Indian households east or west, north or south. The most common Āyurvedic preparation that contains it is the preparation with three fruits:
triphala – Harītakī, Baheḍā, Āmla. Just powder and use them as a life-giving drink! Read more...
---
The healer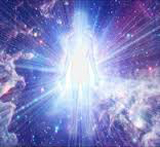 The author writes about her journey to the consciousness in the soul and the different aspects of healing that have accompanied it. Her path has taken her from the common form of homoeopathy to finding the essence contained in the remedies themselves. From these findings and the opening of her consciousness, hands-on healing guided by the Divine followed. This was later joined by the power of healing through words and photos. Recently she has arrived at the healing form of Light-Points. Ultimately though, the author concludes that everything resides in the Divine and no method or means is better or worse than any other. Read more...
---
Kinesiology
Featuring nine advanced techniques for the IY/BE healing System, the article describes their implementation, as demonstrated with case-studies. The aim is to widen the system's healing potential, enabling practitioners to apply any of the techniques as required. Read more...
---
Āyurveda
The doṣas are the pillars that support the body and, for this reason, their instability leads to the destruction of the body itself. The doṣas are unstable by nature and prone to imbalance. A continuous reconstruction of the body is necessary to keep the doṣas in balance for our health and longevity. Āyurveda makes us recognise the imbalance underlying disease in both early and advanced stages of affliction, helping us to prevent and manage diseases more effectively. Read more...
---
Notes on counselling
A broken love is an important issue in counselling. Its genesis lies in the severance of oneness and is experienced vitally as depression or aggression leading to vengeance. Instead of an analytical approach, the passion and anguish of love can be shifted to a new poise of consciousness or a higher paradigm of love. Read more...